Oak Games
Stripes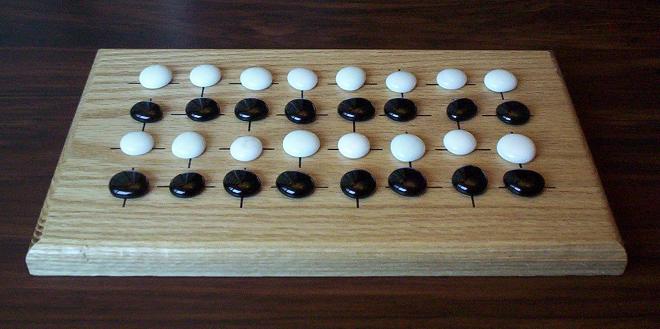 The game begins with each of the two players removing a couple of the opponent's pieces, so 28 pieces remain on the board. Then the players take turns moving one of their pieces along the line from where the piece begins its move. The last player to move wins.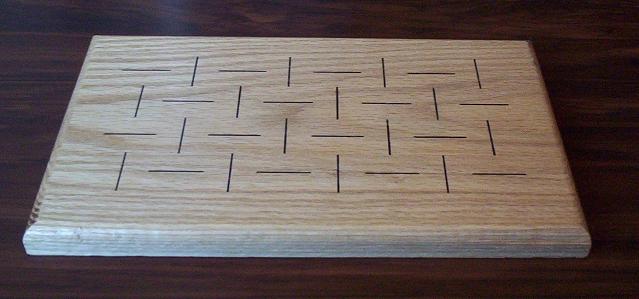 How good is this game?
It's a neat new game with original mechanics, a classy oak board, minimalist rules and relatively broad appeal.
On the other hand, you will find that the board often locks up quickly, although game lengths vary.
Gameplay is moderately complex.
Quantity in Stock: 1
11.3 x 7 inches (30 x 18 cm.) oak board with glass pieces.